GOURMET ANKARA
dıscover the taste
Hi everyone,

Do all of you imagine going seaside , when someone offers eating fish? I am sure many of you will do. However, there is good news... We do not have to go to Norway for Salmon and other kind of fish. Ankara is the rising star of fresh fish! Although it is located in the middle of Turkey, tons of fresh fish from many different regions have first stop at Ankara . Fish is so fresh that they are like dancing in ceremony.

In my blog, we will go on a water journey . Different places , different tastes... I will give information about each restaurants, their recipes ,tastes, costs. I will give comment how they are good at cooking. So why don't we get ready? Lets wear scuba diving instruments and discover fish world!



Destekleyen: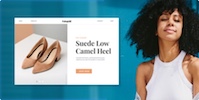 Özelleştirilebilir şablonları kullanarak size özel web sitenizi oluşturun.